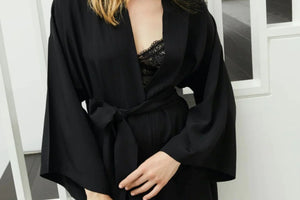 When it comes to igniting passion in your relationship, lingerie often takes the spotlight. But what if we told you that a sexy robe can be just as enticing, if not more so, than its lacey counterpart? Robes possess the unique quality of accommodating a diverse array of body shapes and bust sizes, making them an exception in the world of lingerie, where precise sizing is often the rule. While bodies change over time, your loyal robe will adapt gracefully, ensuring your comfort and confidence remain unshaken. Don't let the garment's modesty fool you, wrapped in a seductive robe, you're...
---
• Lingerie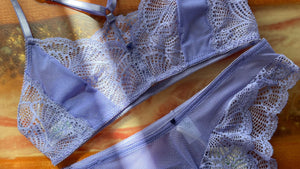 So, you've invested in a stunning collection of lingerie that makes you feel amazing. But how do you make sure these delicate pieces stay as gorgeous as they are now?
In this comprehensive guide, we're sharing the top secrets to maintaining your lingerie's allure. From washing techniques to smart storage, we've got all the practical tips you need to care for your lingerie and make it last.
---
• Lingerie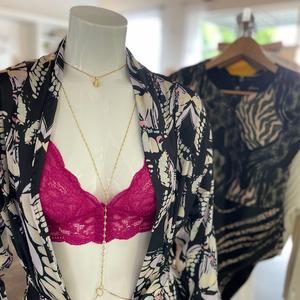 Intimacy is a profound connection that extends beyond physical touch. It encompasses emotional closeness, trust, and a shared sense of desire between partners.
Lingerie, with its alluring fabrics, intricate designs, and empowering nature, has the power to transform intimate moments into unforgettable experiences.
---
• Lingerie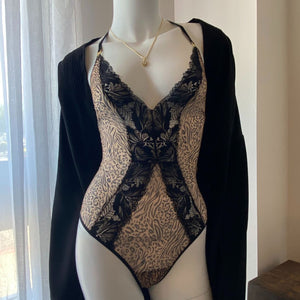 Like a toxic relationship, cheap lingerie promises a quick thrill but always disappoints in the long run. Swapping that crunchy lace and bad fit for something that truly lets you shine is absolutly worth it - you're worth it. Ready to uplevel your top drawer and your life? Here are a few points to help you say "It's not me, it's you," then walk into your days walking a little higher because you actually feel good.  1. Comfort and Fit Quality lingerie is crafted using high-quality fabrics and materials that prioritize comfort. It is designed to fit your body seamlessly, providing...
---
• Lingerie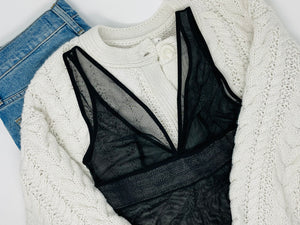 Written by Shauna Stewart, Founder  I don't know if it's the pandemic, or my age, or living through a season of chronic pain, but I've started paying close attention to the scripts - or myths - that culture writes and we live out; those sneaky narratives we accidentally and automatically accept as truth.  The more I've slowed down and paid attention, the more I've been able to identify and challenge ideas - big and small - that shape my everyday life. On the surface, lingerie might appear to be a silly thing to re-write a script on. But as our...