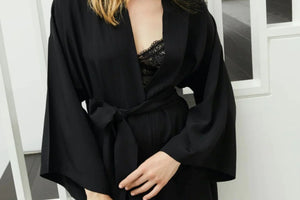 When it comes to igniting passion in your relationship, lingerie often takes the spotlight. But what if we told you that a sexy robe can be just as enticing, if not more so, than its lacey counterpart? Robes possess the unique quality of accommodating a diverse array of body shapes and bust sizes, making them an exception in the world of lingerie, where precise sizing is often the rule. While bodies change over time, your loyal robe will adapt gracefully, ensuring your comfort and confidence remain unshaken. Don't let the garment's modesty fool you, wrapped in a seductive robe, you're...
---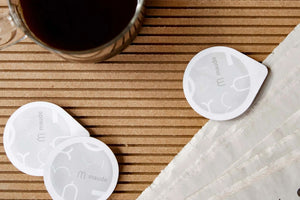 In an age where information is abundant but misconceptions still prevail, it's crucial to have a clear understanding of what it means to practice safer sex. Interestingly, our bodies need to feel safe to feel pleasure. So, whether you're enjoying a long-term committed relationship or the world of casual encounters, these tips will help you confidently priortize your sexual health. Let's go! 1. Communication is Key Before engaging in any sexual activity, open and honest communication with your partner is paramount. Discuss your sexual history, boundaries, and desires. This will help you both make informed decisions about what activities you're...
---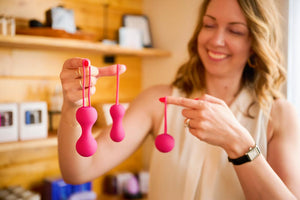 As we being to embrace the vibrant hues of autumn, there's another important aspect of life that takes center stage this month – Sexual Health. September is celebrated as Sexual Health Month, a time to promote understanding, awareness, and open conversations about our sexual well-being. This blog post aims to shed light on the significance of Sexual Health Month and provide you with valuable insights to navigate this essential facet of our lives.Understanding Sexual Health: A Glimpse from the World Health OrganizationTo understand Sexual Health, let's start with a look at the World Health Organization's (WHO) profound definition of what it...
---
Life Turned On: Stories of Sexual Self Discovery in Midlife and Beyond
 is a podcast that challenges societal norms and celebrates the power of sexual exploration later in life. Join us as we dive into the lives of women aged 35 and better, who have experienced a profound awakening and newfound liberation in their sexuality.
---
• Lingerie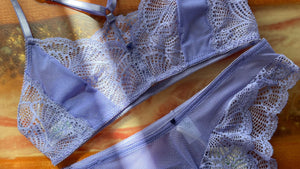 So, you've invested in a stunning collection of lingerie that makes you feel amazing. But how do you make sure these delicate pieces stay as gorgeous as they are now?
In this comprehensive guide, we're sharing the top secrets to maintaining your lingerie's allure. From washing techniques to smart storage, we've got all the practical tips you need to care for your lingerie and make it last.