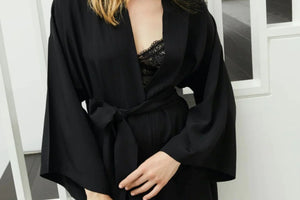 When it comes to igniting passion in your relationship, lingerie often takes the spotlight. But what if we told you that a sexy robe can be just as enticing, if not more so, than its lacey counterpart? Robes possess the unique quality of accommodating a diverse array of body shapes and bust sizes, making them an exception in the world of lingerie, where precise sizing is often the rule. While bodies change over time, your loyal robe will adapt gracefully, ensuring your comfort and confidence remain unshaken. Don't let the garment's modesty fool you, wrapped in a seductive robe, you're...
---
• Love • Sexual Wellness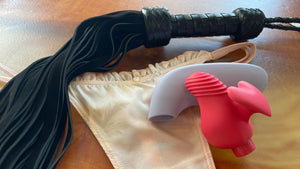 Introducing sex toys to your partner can be an exciting and pleasurable experience that enhances your intimate connection - it's also natural to feel a little nervous. Approaching the topic with care, respect, and open communication can go along way in creating a positive experience for both of you. In this guide, we'll provide you with helpful tips on how to introduce sex toys to your partner in a positive and comfortable way. Let's get started!1. Reflect on Your Desires:Before initiating a conversation about sex toys with your partner, take some time to reflect on your desires and motivations. What...
---
• Love • Sexual Wellness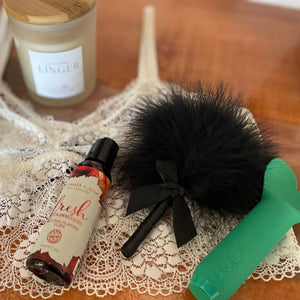 Creating a sensual and intimate atmosphere is an art form that can greatly enhance your intimate experiences. By engaging all five senses, you can transport yourself and your partner into a world of connection and pleasure. Here are a few tips to do just that.
Whether you're planning a romantic evening or simply seeking to reconnect with your partner, exploring these sensory techniques will undoubtedly ignite your spark and elevate your sensual experiences to new heights.
---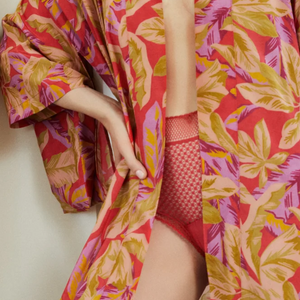 Pictured: Boho Robe and Bella Bra and Panty Set by Else Lingerie Written by Kala Armijo. Hearing the term self love can mean a lot of different things to people. One thing is clear, no matter what phase of life we are in, everyone deserves love. So what is it? Treating yourself to something special? A spa day, a vacation? The answer is: yes. And so much more. Self love can be a rebellious act. In such a fast-paced world with all kinds of demands, taking time to show ourselves some care and tend to our needs isn't something we are...
---
• Love • Sexual Wellness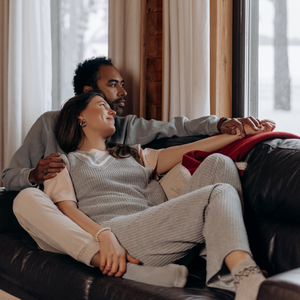 For many (all?) of us, there are times in life when sex just doesn't make sense. Maybe it's a health issue, maybe it's a lifestyle/scheduling change, maybe it's something else. But just because sex is off the table for a season, doesn't mean intimacy has to be.  We can still enjoy a sense of closeness and openness with the ones we love. Here are a few ideas to feel connected, vulnerable and loved without doing the deed. 1. Get Naked and Get Close We know, we know… this sounds a lot like sex, but that's not what we mean. Being...