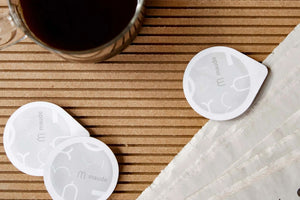 In an age where information is abundant but misconceptions still prevail, it's crucial to have a clear understanding of what it means to practice safer sex. Interestingly, our bodies need to feel safe to feel pleasure. So, whether you're enjoying a long-term committed relationship or the world of casual encounters, these tips will help you confidently priortize your sexual health. Let's go! 1. Communication is Key Before engaging in any sexual activity, open and honest communication with your partner is paramount. Discuss your sexual history, boundaries, and desires. This will help you both make informed decisions about what activities you're...
---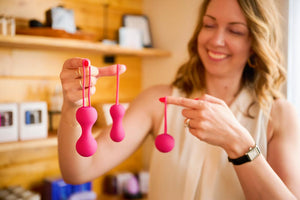 As we being to embrace the vibrant hues of autumn, there's another important aspect of life that takes center stage this month – Sexual Health. September is celebrated as Sexual Health Month, a time to promote understanding, awareness, and open conversations about our sexual well-being. This blog post aims to shed light on the significance of Sexual Health Month and provide you with valuable insights to navigate this essential facet of our lives.Understanding Sexual Health: A Glimpse from the World Health OrganizationTo understand Sexual Health, let's start with a look at the World Health Organization's (WHO) profound definition of what it...
---
Life Turned On: Stories of Sexual Self Discovery in Midlife and Beyond
 is a podcast that challenges societal norms and celebrates the power of sexual exploration later in life. Join us as we dive into the lives of women aged 35 and better, who have experienced a profound awakening and newfound liberation in their sexuality.
---
• Love • Sexual Wellness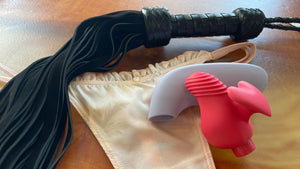 Introducing sex toys to your partner can be an exciting and pleasurable experience that enhances your intimate connection - it's also natural to feel a little nervous. Approaching the topic with care, respect, and open communication can go along way in creating a positive experience for both of you. In this guide, we'll provide you with helpful tips on how to introduce sex toys to your partner in a positive and comfortable way. Let's get started!1. Reflect on Your Desires:Before initiating a conversation about sex toys with your partner, take some time to reflect on your desires and motivations. What...
---
• Sexual Wellness • Slow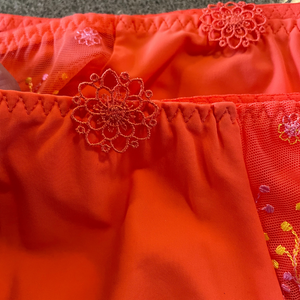 Looking forward to something can be almost as good as the experience itself. Consider travel for a moment. The joy we get from choosing a destination, planning activities, and booking accomodations sparks our imagination and boosts our mood while decreasing stress! And the same can be said for sex and intiamcy. Sexual anticipation is a powerful tool that can enhance the excitement and pleasure within a relationship. It involves creating an atmosphere of longing, desire, and playful anticipation, which can lead to more satisfying and intimate experiences. In this blog post, we will explore some effective ways to build sexual anticipation and...