• Sexual Wellness • Slow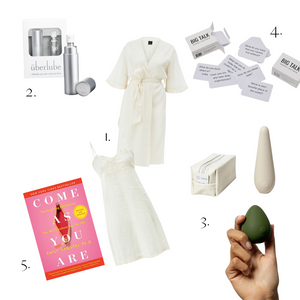 Travel is back! In addition to being a fun way to make new memories, travel is also super good for you. It makes you happier, allows you to disconnect and recharge, and relieves stress and anxiety, all while exposing you to new things. To make the best of your Spring Break, be sure to pack these five travel essentials to ensure your trip is filled with comfort and connection.  1.) Resort-wearIt's called Spring Break for a reason: we're supposed to rest. Elevate your lounge game with the Jasmine Collection. With its no-fuss cotton/linen fabric and elegant flowing lines, this resort-wear...
---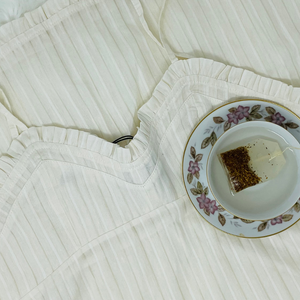 Dearest Reader,If you are mourning the heartbreaking loss of the Duke of Hastings - as we must - might we offer you a bit of comfort? As you tune into Season 2 of Bridgerton, eager for stories of infatuation, scandals and empire building, we invite you to adorn yourself in romantic gowns so pretty, you'll feel right at home with the ladies of high society.We are pleased to introduce you to our newest arrival, the Jasmine Collection. With elegant flowing lines and ruffle detailing, this no-fuss cotton/linen collection delights even the dreamiest of dreamers. The luxurious Jasmine Slip Dress and Jasmine Robe...
---
• Lingerie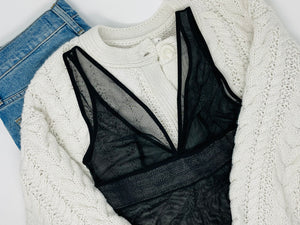 Written by Shauna Stewart, Founder  I don't know if it's the pandemic, or my age, or living through a season of chronic pain, but I've started paying close attention to the scripts - or myths - that culture writes and we live out; those sneaky narratives we accidentally and automatically accept as truth.  The more I've slowed down and paid attention, the more I've been able to identify and challenge ideas - big and small - that shape my everyday life. On the surface, lingerie might appear to be a silly thing to re-write a script on. But as our...
---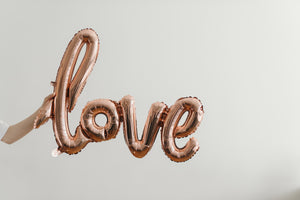 After two years of social distancing and canceled plans, we're all due for a little extra love and connection. Days spent arranging and rearranging lives to navigate exposure notifications and life responsibilities, has left many hearts feeling tired and lonely.  Spending time surrounded by those we love doesn't necessarily mean we're connecting in love. As we celebrate the Month of Love, we invite you to carve out some intentional time to truly connect with the people in your life you care about most.  Here are four of our favorite ways to show love. They don't cost money, but they do...
---
• Lingerie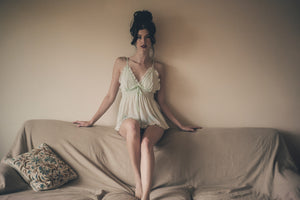 More commonly associated with feminine sexual allure and appealing to the sexual fantasies of men, lingerie's historical roots actually lie in women's liberation. But, as we shall see, it's not been an easy ride. The Birth of Modern Lingerie The birth of modern lingerie is typically charted from the first world war when women were moving from the home into the workplace to help with the war effort. This transformative change in the daily routine of thousands of women demanded more practical and comfortable clothing and undergarments. This vision of history is in keeping with the development of the modern...