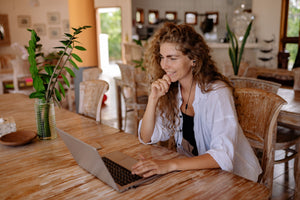 Often considered a taboo topic in our culture, we don't talk about sex or sexual wellness nearly enough. This can lead to confusion, fear and unnecessary stress. If we are going to normalize pleasure, we must talk about it! So, we sat down with Advanced Registered Nurse Practitioner Amber Campbell for a virtual conversation about sexual health and wellness. If you weren't able to join us, we've put together a few summary notes for you to review. About Amber Campbell ARNP As an Advanced Registered Nurse Practitioner, Campbell earned her Bachelor of Science in neurobiology from University of Washington and her Masters...
---
Okay, let's talk about it. And, by "it", we of course mean "sex". For some, sex is a taboo subject. Talking about it openly can be...um, well awkward. Here's the thing though, sex is a normal healthy part of life and it's how we all got on this earth. It's also an important component to healthy living. What is Sexual Wellness? Sexual wellness is more than cleaning your vibrator and avoiding any unwanted surprises.  The World Health Organization defines sexual wellness as a state of physical, emotional, mental, and social well-being in relation to sexuality. Sexual wellness requires: A respectful approach...
---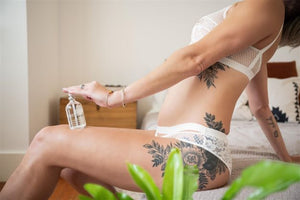 Ladies, let us fill you in on a little secret. Lube can be one of our best friends when it comes to pleasure with our partners or with our toys.  If you're cringing at the idea of applying some weird sticky serum to your body with mysterious ingredients hiding in neon bottles, rest assured, we've got something better in store for you. A good lube can enhance pleasure, prevent painful chafing after sex, and create a more comfortable sexual experience. And to that, we say "yes please!" What is the Deal With Lube? Lube is for EVERYONE. Personal lubricants can...
---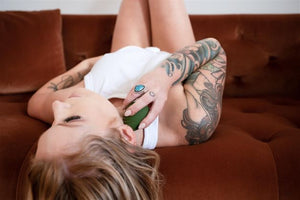 Toys...we loved them as kids, and as adults, we may have an even greater need for them. And we're not talking about Barbie dolls here - the "rabbit" isn't a stuffed animal anymore. Toys that can stimulate our lady parts play a key role in helping to wake up our sexual organs in ways that the human touch alone might not be able to do, helping us feel good on our terms. While adult toys can be a lot of fun for partner and solo play, they can also have a significant impact on our sexual wellness and pleasure experience.  Can...
---
• Sexual Wellness • Slow
How much rest are you getting every night? If your answer is "what is sleep?", we get it. A recent LINGER survey identified "lack of sleep" or "being too tired" as the biggest barriers to sexual wellbeing.  As women, we are on the go all day every day. Our calendars are so packed with juggling zoom calls, responding to emails, driving kids to their activities, meal planning, dog grooming, exercising, socializing, care-taking and on and on, its easy to miss out on rest. And it's impacting our pleasure.   What prevents us from reaching a climax?  I'm tired and stressed (28%...